Η διατροφή παίζει καθοριστικό ρόλο για την υγεία, την ευεξία και φυσικά την απόδοση ενός ατόμου. Είναι απαραίτητο για έναν οργανισμό να έχει καλή θρέψη, για να μπορεί να ανταπεξέλθει στις διάφορες δραστηριότητες της ημέρας. Ιδιαίτερα καθοριστικός είναι ο ρόλος της διατροφής για ένα άτομο που έχει αυξημένεςενεργειακέςαπαιτήσεις, όπως οι ασθενείς και οι αθλητές. Στο χώρο της άθλησης λοιπόν, όπου η νίκη κρίνεται στα δευτερόλεπτα αρκετές φορές, η αναζήτηση της διαρκούςγνώσης, είναι απαραίτητη.
Εξαιτίας της σωματική καταπόνησης, από τις διπλές προπονήσεις και την αγωνιστική περίοδο, εξαντλούνται τα αποθέματα ενέργειας του αθλητή και υπάρχει ο κίνδυνος πτώσης της απόδοσης. Έτσι, στο χώρο της άθλησης καθίσταται σύνηθες να χορηγούνται διατροφικά συμπληρώματα, ενεργειακά ποτά, βιταμίνες και υγιεινά σνακ, με στόχο τη βελτίωση του αθλητή.
Όλα αυτά τα "βοηθήματα" χορηγούνται πριν, κατά τη διάρκεια της προπόνησης/αγώνα ή και στο τέλος. Έχουν γίνει πολλές δοκιμές, ώστε να βρεθεί η πιο αποδοτική λύση πριν ξεκινήσει ένας αγώνας, κατά τη διάρκεια αυτού, ή στο τέλος. Για παράδειγμα, προτείνεται το προαγωνιστικό γεύμα να είναι ένας συνδυασμός υψηλών υδατανθράκων με πρωτεΐνες, όπως μια μακαρονάδα με κιμά.
Στο τέλος της συνεδρίας της άσκησης δίνονται, συνήθως, οι πρωτεΐνες και τα αμινοξέα για να πληρωθούν οι αποθήκες του γλυκογόνου και να γίνει αποκατάσταση του ιστού που χάθηκε, εξαιτίας της απαιτητικής άσκησης. Υπάρχουν και σκευάσματα που περιέχουν υδατάνθρακες και πρωτεΐνη μαζί και φαίνεται πως είναι καλύτερα για αποκατάσταση.
Συγκεκριμένα, το ACSM αναφέρει πως η μέγιστη ποσότητα που μπορεί να αξιοποιήσει ο ανθρώπινος οργανισμός είναι τα 1-1,5g υδατανθράκων/kg σωματικού βάρους και τα 20g πρωτεΐνης σε κάθε γεύμα αμέσως μετά την άσκηση (μέσα στο πρώτο μισάωρο).
Για τη μέγιστη απόδοση κατά την προπόνηση ή στον αγώνα προτείνεται να χορηγούνται υδατάνθρακες πριν, και κατά τη διάρκεια της άσκησης, όπου αυτό είναι δυνατό (π.χ. ποδηλασία).
Άλλες μελέτες που έχουν λάβει χώρα, προκειμένου να ελέγξουν πως σχετίζεται η λήψη ολιγοσακχαριτών με την αθλητική απόδοση, έχουν δείξει ότι η κατανάλωση υδατανθράκων έχει εργογόνο δράση. Συγκεκριμένα, σύμφωνα, με το περιοδικό International Journal of Sport Nutrition and Exercise Metabolism, που έγινε σε αθλητές της ποδηλασίας, φαίνεται ότι η κατανάλωση ενός ενεργειακού ποτού που περιέχει γλυκόζη με φρουκτόζη σε σχέση με εκείνο που περιέχει μόνο γλυκόζη βοηθά τον αθλητή να συνεχίσει όταν βρίσκεται στα τελικά στάδια της άσκησης.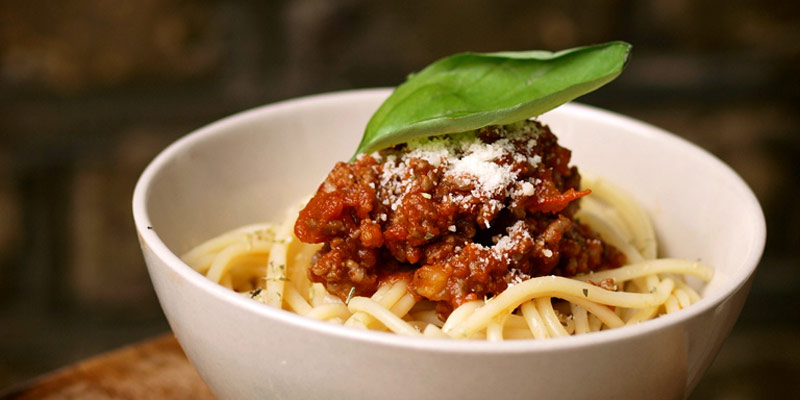 Σε άλλο ερευνητικό πρωτόκολλο φάνηκε πως οι σύνθετοι υδατάνθρακες, σε υψηλές δόσεις, μπορούν να βελτιώσουν τον χρόνο της άσκησης, όταν αυτή διαρκεί για περισσότερες από 3 ώρες.
Ακόμα, φαίνεται ότι και ο γλυκαιμικός δείκτης επιδρά στην απόδοση. Εάν γίνει κατανάλωση γεύματος με υδατάνθρακες υψηλού γλυκαιμικού δείκτη πριν την άσκηση, τόσο πιο αποδοτική είναι η άσκηση, γιατί χρησιμοποιείται το γλυκογόνο ή αυξάνεται η αποθήκευσή του, ώστε να γίνει χρήση του αργότερα.
Επίσης, πολλά νέα δεδομένα δείχνουν πως ένα συμπλήρωμα με μείγμα ολιγοσακχαριτών & πρωτεΐνης επιδρά καλύτερα στην αθλητική απόδοση σε αθλήματα αντοχής, συγκριτικά με αυτό που περιέχει μονάχα υδατάνθρακες. Πιο συγκεκριμένα, μελέτη που έγινε σε 14 προπονημένες γυναίκες ποδηλάτισσες που τους δόθηκε μίγμα υδατανθράκων με πρωτεΐνη σε μια συνεδρία 3ωρης άσκησης και σκεύασμα με 6% δεξτρόζη σε επόμενη συνεδρία, έδειξε ότι με το πρώτο σκεύασμα αύξησαν το χρόνο προς την εξάντληση. Φαίνεται λοιπόν, ότι ο συνδυασμός του μίγματος υδατανθράκων με πρωτεΐνη έχει αυτή τη δράση, γιατί ένα πρωτεϊνικό σκεύασμα από μόνο του, δεν είναι εξίσου αποτελεσματικό. Το ίδιο παρατηρείται και για τη χορήγηση σκέτων υδατανθράκων.
Όσον αφορά πρωτόκολλα άσκησης με εξάντληση των αποθεμάτων του γλυκογόνου, έχει φανεί ότι οι ολιγοσακχαρίτες δε βοηθούν ιδιαίτερα στην απόδοση.Σύμφωνα όμως με έρευνα του Χαροκόπειου Πανεπιστημίου Αθηνών, το ενεργειακό ρόφημα σε σχέση με το placebo, διατηρεί τα επίπεδα της γλυκόζης στο αίμα των αθλητών σημαντικά υψηλότερα.
Σίγουρα όλη η επιστημονική κοινότητα, συγκλίνει στην άποψη ότι η χορήγηση ολιγοσακχαριτών πριν ή/και κατά τη διάρκεια κάθε είδους άσκησης είναι η καλύτερη επιλογή σε σχέση με την κατανάλωση άλλων συμπληρωμάτων που δεν τους περιέχουν καθόλου. Σαν ιδανική επιλογή προτείνεται το μίγμα υδατανθράκων και πρωτεΐνης, όσον αφορά την αύξηση της απόδοσης, αλλά και για την αποκατάσταση.